Hi I'm Jamie.
Leo Sun. Scorpio Moon. Adventurer. Experimenter. Storyteller. Guide.
I have a Masters of Science in Counseling and have been holding space for women to feel, explore, and expand for over five years.
I'm also a certified Evolutionary Astrologer. Studying astrology has given me a unique outlook on what really creates change in our lives:
Aligning with who you really are & what you truly want instead of hiding & fighting the tides.
All the rules? They're made up. But your soul? It has a very real, very unique roadmap that it came here to play out. When you get too caught up in all the shoulds, you risk missing out on your most authentic path.
My unique roadmap? I have a Scorpio Moon with a side of Pluto. In plain old language, this means I am energized by topics like truth and transformation.
Authenticity.
Digging deep.
Getting real.
Guiding others in designing lives that feel true and meaningful on a soul level.
This kind of work isn't for everyone. It's brave to do the inner work. It stretches you. But it's also life-changing.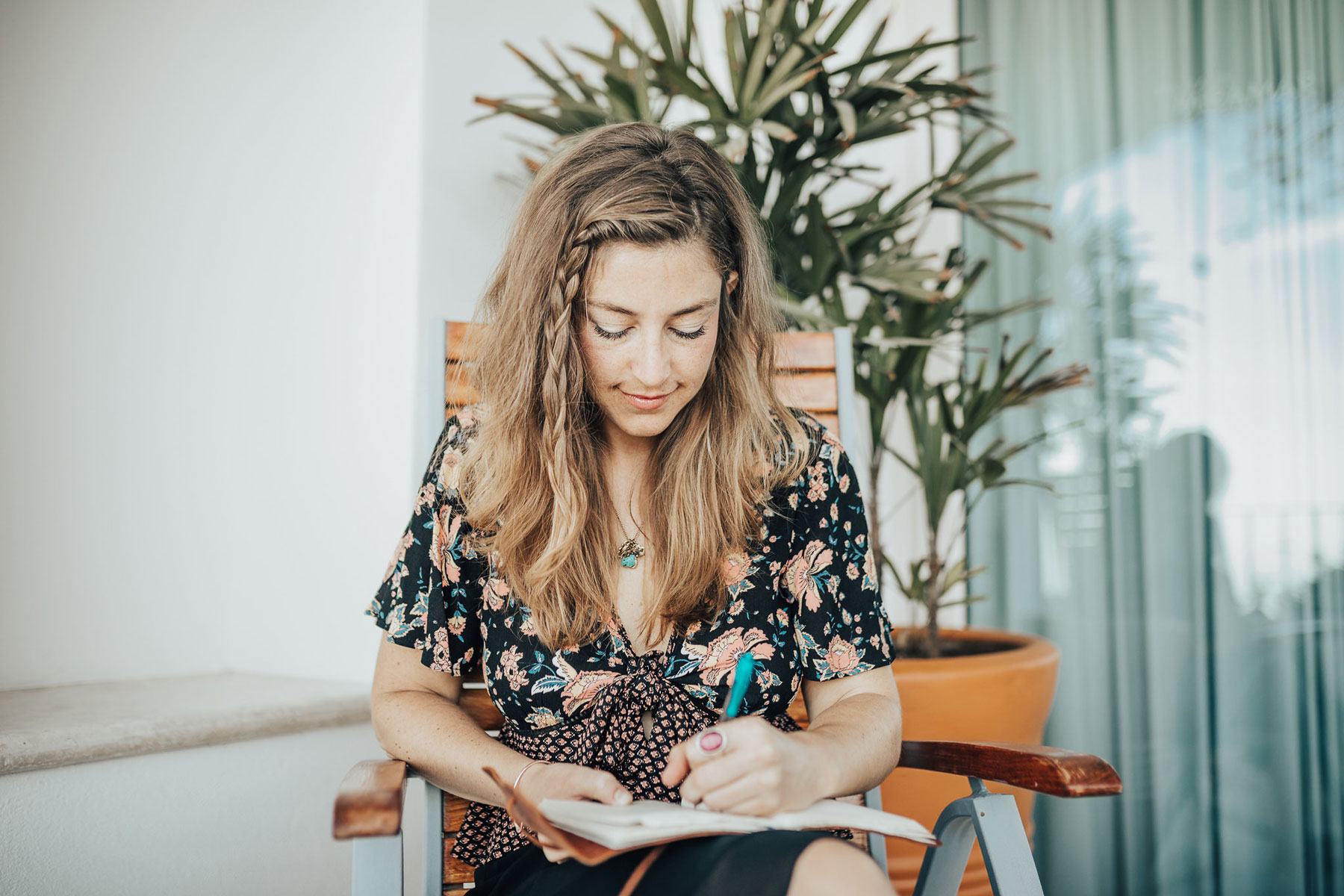 Me personally? I've spent a lot of time hiding from my truth.
Like the time:
I sat in group therapy and proclaimed I'd never leave California because I could never leave my family, even though new adventures and traveling are two of my favorite things.

I dated a successful entrepreneur and secretly hoped I could ride on his coattails because I was too afraid to own my desires and admit that I wanted to be an entrepreneur too.

I was one month and 6k into the first quarter of a PhD program because I was convinced I needed a fancier title to be taken seriously when, really, I was tired of school and wanted to explore my own creativity instead of writing research papers.
My astrology mentor, Steven Forrest, would later tell me something that has changed the way I live my life:
"If you're honest, some people won't like you. But if you're not, you won't like yourself."
And so, my work has become largely centered around honesty. Learning who I really am, what I actually want, and then giving myself permission to go for it, even when it feels scary. Because it's also healing and it helps me grow, and isn't that what we're really here to do?
My passion lies in helping women align with lives that feel authentic, meaningful, and fulfilling.
I love guiding women back home to themselves.
I love watching women create from a new place of possibility.
As we learn to show up for ourselves, we find relief.
When we show up for our desires, we feel free.